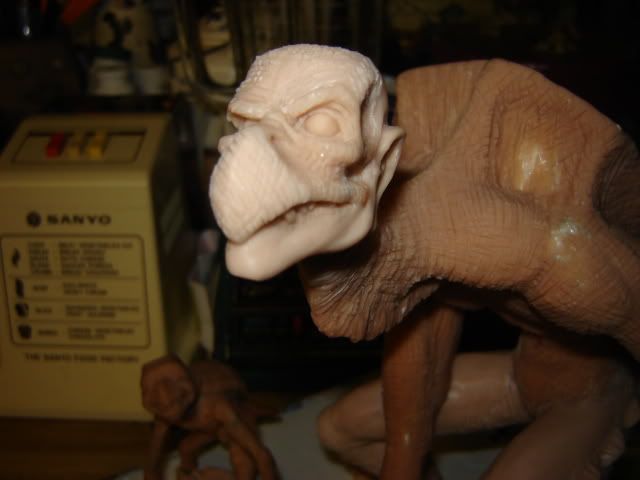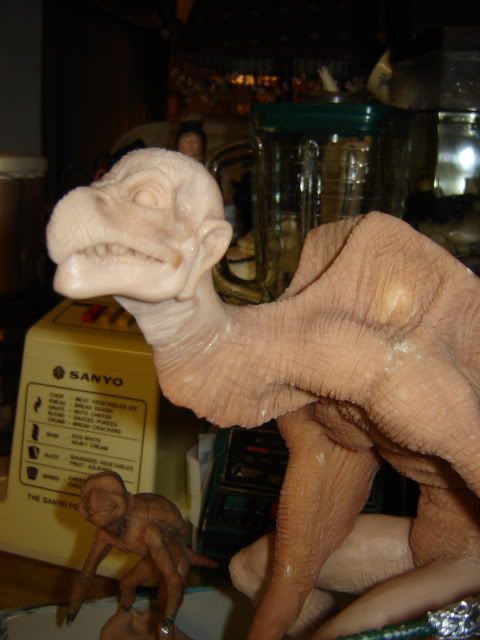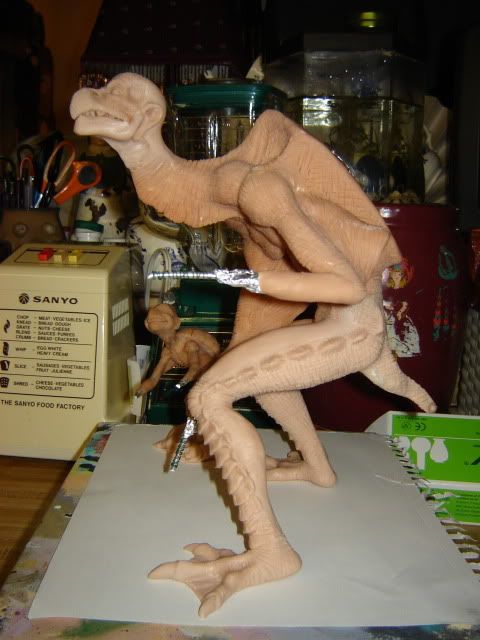 Ok those are the first set of Work in Progress

(

WIP

)

pic's of my new Kappa Statue -


It's based on a story I once read about a Monk that cut off the hand of a powerful Kappa and now the hand is mummified in a shrine in I think it was Kumamoto the Kappa's name was
Kosamebou. ( the Boss Kappa) and as you can see I added a servant, who will be holding a basket full of paid tribute for safe passage in his waters, So he's basically like a gangster or Godfather type of
character
.

Kappa's are supposed to the height & weight of children but strong enough to lift a horse and drag into a river, So he's massive for a kappa and his
servant
is the appropriate size.
As always I'm using
Super Sculpey

Super Sculpey
is a Polymer Clay and
it's used by animation studios and professionals for prototypes maquettes and dolls. Its excellent tooling qualities make it the preferred choice for casting and all types of sculpture. Super Sculpey is a semi-transparent beige color and can be sanded drilled carved and painted with water based acrylics after it has been hardened in the oven. Non-toxic. Super Sculpey stays soft and pliable until it has been baked in the oven.

The legs an head are still un
baked, but will be by the time I've posted this, I just need to detail the scales more an fix the teeth. After that I start on the hands work on the hands, Hands an hair are always difficult so I tend to save them to latter and hair is ALWAYS the last because it's so easy to fuck-up.


that's it for now.